Partnership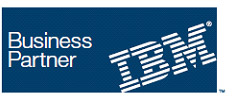 IBM Cognos Business Analytics delivers the complete range of BI capabilities including query and reporting, analysis, dashboarding, and scorecarding on a single, service-oriented  architecture (SOA).
Phytorion is an IBM Cognos Business Analytics partner and reseller.  We offer significant pre-built IBM Cognos Analytics dashboards, cubes and reports for data warehouse applications for PeopleSoft Campus Solutions, Human Resources, Finance and Sponsored Research as well as K-12, Kuali Finance, and Coeus Sponsored Research.

What our customers have to say...
Phytorion was essential in helping us create our first Cognos Analysis Cubes. Not only was the project completed on time and according to specifications, there was also substantial knowledge transfer. This greatly helped us develop additional cubes. Our contracting experience with Phytorion was the best we have had in the BI arena. The hourly rate we paid was competitive. The results exceeded our expectations and set us up for future success.
Thomas Heaney, Institutional Research and Effectiveness
Madison Area Technical College